Why Should You Always Carry an Ankle Brace in You Sports Bag?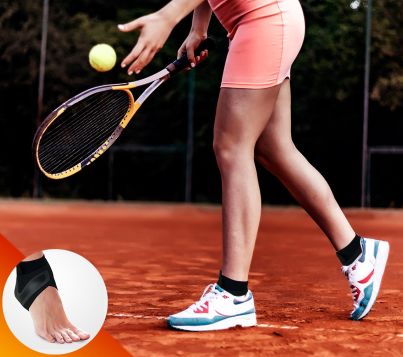 The ankle refers to the specific joining part of the leg and foot of the body. If you get ankle injury, it will be indeed agonizing; it is possible to prevent this situation by wearing a perfect sports ankle brace. Moreover, by wearing such ankle support, the wearer will be able to perform the preferred activities perfectly. Practically, this support is quite supportive to young athletes, middle-aged, and old. In general, all athletes have the practice of storing some pairs of sports ankle braces in their sports bags as a precautionary measure. One of the main things that all sports coaches advise their trainees is to carry such preventive measures with them. These will be of much help to them at times of an emergency.
As the entire human bodyweight goes to the ankle part while standing, walking, or running, the area will be under pressure always. Even a slight disorder that comes to pass in this region will be damaging to the area and will make the joint fracture. Hence, ankle injuries are very much frequent, and for avoiding such situations, one will have to take extra care at all times. Wearing a suitable sports ankle brace is the best practical solution for avoiding ankle crack, sprain, twist, etc. However, it's a must to consult with a practicing physician, if one is already injured, because this is the practical way to assess the physical injury. An experienced physician will be able to guide you as regards the right kind of sports ankle braces for you.
One of the most frequent ankle sprains that occur to all, especially to the sportsmen, is a ligament torn, which results in the ankle sprain. This situation may cause a typical stiffness in the joint and swelling. Such ankle sprains can happen to all while attending the daily chores; while walking within the room or climbing a staircase, or while doing exercises like running or jogging. In such cases, one must take the medical advice immediately from a practicing physician. In general, doctors will ask to take rest for some period, according to the acuteness of the situation, and will ask to wear a sports ankle brace.
A sports ankle brace gives firm support to the ankle joints, which will give the wearer a soothing effect. As the ankle brace goes round on all sides of the ankle and covers the area tightly, the resultant warmness will make the person comfortable. When an injury occurs to the ankle, even a slight movement of that part will be very much detrimental. A perfectly fitting ankle brace will avert such a possibility. Besides, the wearer will be able to move around without any problems. The most vulnerable section for getting an ankle injury is sportspeople, and hence, they must make sure to store at least two pairs of ankle braces.
Points to Check While Buying Sports Ankle Brace
1. You must buy an 'easy to put on' ankle brace. You should feel comfy.
2. Even if you wear it for the whole day, you must not get an awkward feel.
3. It must give your ankle firm support, but there must be the desired level of flexibility.
4. You must buy a durable ankle brace. Besides, the item must be lightweight.
5. It should be perfect for daily activities as well as while at a sports ground doing fast-paced activities.
You can see distinctive varieties of sports ankle braces in the present-day market created by different companies, and all these manufacturers will claim that their products are well-created and durable. Nevertheless, you must make sure to buy a fitting ankle brace that will be perfect for your specific requirement. Hence, it is a must that you must be a superior quality ankle brace, which already enjoys the customer support as regards the quality and durability. One main benefit of buying a top brand ankle brace is that you will get the leeway to return the product in case you are not satisfied with the item. Leading companies give a 30-day offer, and you can return the product within these days.
How to Pick the Right Knee Sleeves for You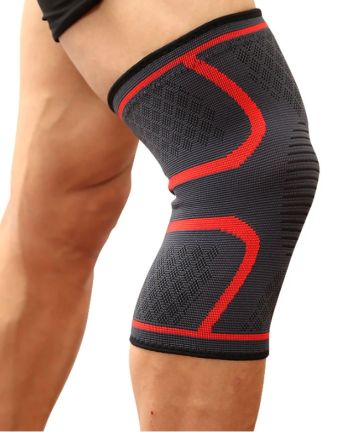 Knee sleeves for runners, jumpers, weightlifters, and other athletes are anatomically shaped, support wear. They can help enhance sporting performances, prevent injuries and re-injuries, and provide compression, warmth, and pain relief to injured joints. Here's what you need to know about picking the right knee sleeves:
Knee sleeves are available in different sizes
While the knee sleeve materials are flexible and stretchable enough to offer a decent fit in general, you need to pick a brace that is the right size for your knee. You don't want the sleeve to be too tight or so loose that it may slide down. It should have a snug, comfortable fit.
To get the correct measurement for a knee sleeve, stand up and measure from four inches above your knee cap. Next, circle the tape about your thigh to get its girth. Then check with the size chart that most knee sleeve manufacturers will provide and pick the one that is an exact or approximate fit for you.
Knee sleeves can be of different thicknesses
You can get a 3 mm knee sleeve for lighter protection for endurance sports and long-distance training. When you feel your energy flagging toward the end, the knee sleeve will keep your knees moving smoothly. The 5 mm knee sleeve is useful for a range of activities, from marathon running to challenging gym workouts. If you are more into heavy-duty activities such as weightlifting, you ought to consider getting 7 mm sleeves to better support your knees.
Knee sleeves come in different materials
You can get knee sleeves in cotton and other fabrics, as well as of neoprene and silicone. The best knee braces are of a 3D knitting technology construction that is soft, stretchable, and supportive. Furthermore, it has silicone anti-slip waves and bands to keep it firmly in place. If you intend to wear the knee sleeves for extended periods or even overnight, you need to make sure they are breathable to prevent your joints from getting sweaty and uncomfortable. The best knee sleeves for runners will remain dry and odorless even after an intensive training session.
Knee sleeves offer different levels of protection
Many knee sleeve manufacturers offer knee sleeves in different levels of protection, ranging from one to three plus. That makes it easier to pick the right one for your particular purpose. For instance, if you are only looking for a knee sleeve to provide pain relief and mild to moderate support while keeping you active and being flexible, you can go for a level one sleeve. It is useful for minor pains and sprains as well as conditions like arthritis, bursitis, and tendonitis.
The level two sleeve is less flexible, but you can still achieve a range of movements while wearing it. There may be straps to tighten it for better knee support. If you suffer from ligament issues or tendonitis, this might be a suitable choice. It is also good for pain relief from chronic conditions and to reduce swelling from sprains.
A level three sleeve is bulkier and has hinges for better joint support, but it will limit your movements. It is suitable for wearing after surgery when it is essential to stabilize your knee to facilitate healing and prevent re-injuries. You should get the level three plus if you require support for major knee instabilities and therapeutic recovery.
Wearing knee sleeves can be immensely beneficial for athletes as well as non-athletes. By providing compression, knee sleeves increase blood flow in the area and keep the joints warm during the activities you undertake. They also support the knee joints and facilitate smooth and stable joint movements.

If you are a runner, you will find that it is more comfortable to run long distances wearing knee sleeves. For weightlifters, knee sleeves can make it easier to perform squats and lifts. Furthermore, if you have joint injuries or weakened joints, knee sleeves will offer them the necessary protection and prevent re-injuries.
You can purchase knee sleeves in singly or in pairs. Make sure they come with a product warranty. So, if the product doesn't fit you well or isn't what you want, you should be able to return it or exchange it.
How, Why, and When to Use Wrist Straps?
It is essential to underline the difference between wrist straps and wrist wraps. They are not the same and they each serve a different purpose. The focus of wrist wraps is on providing supportive strength to your wrists, while wrist straps aim to secure your grip and aid you during a lift.
Wrist wraps
Wrist wraps provide weightlifters with much-needed support for their wrist joints during overhead lifts as well as bench press and squats. By wearing wrist wraps, you can avoid excessive stress on your wrist joints and prevent injuries and failed lifts. Plus, they can help you to get better control over your wrist movements. You can also wear wrist wraps for deadlifting to keep your grip from opening in the middle of the lift.
Get the type of wrist straps that can provide you with maximum support for your purpose. For instance, you may want to get the thinner strength cotton wraps if you require a range of wrist motions for clean and jerk and snatch lifting.
On the other hand, if you need support for doing bench presses or shoulder presses, you should consider getting thick,  power-lifting wrist wraps that you can bound securely about your wrists with Velcro.  The sturdy wrist wraps will provide the necessary compression and warmth to aid recovery if you have a wrist injury.
Wrist straps are available in a range of attractive colors and are generally affordable. You can buy them singly or in pairs. Look for wrist straps that are well-constructed, comfortable, reasonably stiff, and have a decent elasticity to allow easy mobility.

You can use them during CrossFit workouts and while doing handstand pushups, bench press, and squats. If you do rock climbing or yoga, you will find wrist straps useful as well.

Most federations allow the use of wrist wraps during competitions as long as they are in the 39-inch length and 3-inch width range and provided you wear them only slightly above the wrist joint.
Wrist Straps
On the other hand, powerlifting competitions forbid the use of wrist straps. Many beginners and veteran weightlifters, however, do find them convenient to use during training sessions. Let's see how, why, and when to use wrist straps:
How you should use wrist straps
Wrist straps consist of lengths of fabrics with a loop. Typically, you insert the end of the strap through the loop to form a noose and insert your wrist through this noose, tightening it about it. Next, you wind the remaining length of the strap about the dumbbell or the barbell. Then you grip the wrapped strap section tightly with your hand to achieve better lifting control.
Why you should use wrist straps
By using wrist straps for deadlifting and the other two powerlifting exercises—bench press and squat—you can have the advantage of taking the weight against your forearm and wrist. It would be far more difficult if you had to hold on with your hands, especially if you haven't yet developed the requisite strength in your hand grip.
Incidentally, many trainers recommend that you work on improving and strengthening your hand grip rather than get into the habit of relying on a wrist strap, and the sooner you do so, the better. 
When you should use wrist straps
While wrist straps are not allowed in powerlifting, they can prove to be useful during training. When you are wearing them, you don't have to worry about your grip failing. Instead, you can concentrate on building up the strength and size of the target muscle group. These, in turn, will aid you in your final lifting without wearing wrist straps.
To improve your powerlifting abilities, you can use wrist straps for deadlifting, and also for dumbbell and barbell rows, shrugs, and rack pulls. With regular use, you should be able to see a discernible difference in the strength and size of your upper back muscles, as well as your traps and hamstrings.
It is essential to reiterate that, if you plan on participating in competitive powerlifting, it is illegal to wear wrist straps for deadlifting there. So, it will be to your benefit if you begin strengthening your hand grip gradually by carrying heavy objects.
Five Tips for Using Wrist Wraps During Deadlifting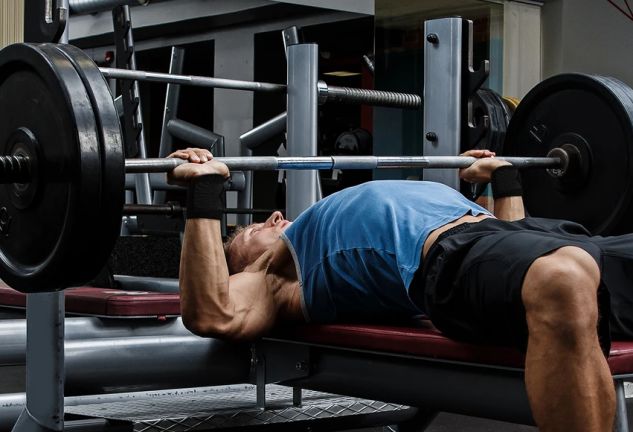 If you are into heavy weight training; you are likely to use wrist wraps for support. Using a wrist wrap for weightlifting is ideal as it can help prevent injuries. Deadlifting is one of the best weight training exercises for many health reasons. It can strengthen your entire body. It is a total-body exercise that involves lifting weights on bars up to your hip level. For proper support, wearing wrist wraps can be quite beneficial in this regard.
Consider these five tips for using wrist wraps during deadlifting.
1. Use strong wrist wraps
It is best to use sturdy and durable wrist wraps for weightlifting. For deadlift exercises, you need to offer maximum support to the wrists. So, ensure that you use only the best quality wrist wraps.
Ideally, the wrists shouldn't twist easily during deadlift exercises if you wear strong wrist wraps. You should also feel comfortable wearing the wrist wraps. The wraps should offer support but not dig into your skin.
The Velcro should be really strong and sewed on well. The fit of the wrap around the wrist should be snug but still comfortable.
2. Wear them right
It is also important to wear wrist wraps properly. You need to wear them right on your wrists – not above or below. Even if the wrap is above the wrists by a few centimeters; the support you receive via them will lessen.
Wrap them around the wrist right before your workout and check them a second time to confirm if they sit well or not. It is important to pay attention to the task when you are wearing the wraps around the wrists. Don't do it while you are distracted or conversing with someone.
If you have just started to use wrist wraps for weightlifting, you need to be extra careful about wrapping them right. Once you get into the habit of using them; the wrapping part will come easily. You will be able to do it quickly too.
3. Use them only during weightlifting
Wearing wrist wraps throughout your workout is unnecessary. Wearing wrist wraps for warm-ups and other exercises will restrict the development of proper strength in your wrists. So, be careful to not become too dependent on wrist wraps.
You need stronger wrists, arms, and body strength for deadlift and other weight training exercises. So, make sure to increase strength in your wrists by restricting the use of wrist wraps. Wearing wrist wraps for weightlifting will help prevent injuries, which are likely with such heavy exercises. The only exception is when you are using wrist wraps to heal a wrist injury. In that case, wear your wrist wraps until the healing is complete (but only if you are comfortable wearing it). If your doctor recommends wearing wrist wraps over the injuries to reduce the pain; by all means try doing so during the healing process.
4. Focus on safety training
Wearing wrist wraps doesn't make you immune to injuries. You still need to pay attention during your training and adopt all the safety protocols required for weightlifting exercises
Wrist wraps offer protection to the wrists. But it helps to not lose your focus during deadlift exercises just because you feel comfortable and strong. Continue to focus on training safely at all times. Yes, do not neglect to wear the wrist wraps either. Both measures are necessary when you perform deadlift and other weightlifting exercises.
5. Treat the injuries
Do not neglect your wrist injuries and hide it under the wrist wraps during your training. If your wrists are injured; you need to treat them properly before you can lift weights again.
Wrist wraps are not to be used to hide mobility issues either. Your arms and wrists need to be in perfect working conditions; only then wearing wrist wraps will offer you full benefits. Hiding weak wrists or serious injuries under the wraps isn't going to help you at all. So, follow the instructions of your doctor and treat the injuries on your wrist and arms before you begin to perform weightlifting exercises again. Wearing wrist wraps can help with minimizing the pain but only if you are also undergoing proper treatment.
Five Steps to Fitness Success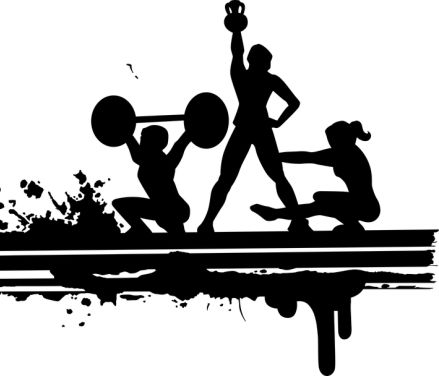 Do you crave for a fit body? Do you get mesmerized by having a look at the fitness freaks? You can also have your own success tales to tell. Here are five steps to fitness success that will help you to stay determined in your fitness mission.
Goal and pathway
Having a goal set in the mind is the first and foremost thing that you need to have to write your success story. One needs to have a proper channel and path set for achieving it. Hitting around the bushes will not work, the right approach and right track are mandatory. Leaner, stronger or bigger, you need to choose one when you are planning to start your fitness program.
Motivation
Motivation is just another factor that needs to be maintained at a constant level for achieving your target. You may face many hurdles and barriers in your weight loss mission, and many a time you may feel like quitting when it takes too long to get what you want. But motivation is the element that keeps the would-be champion geared up to continue further and to overcome the failures.
Commitment and dedication
If you have planned to start workout to lose weight, then one major thing that you need to adhere every day is the dedication and commitment. All your efforts can go in vain if you are not dedicated. If you work out for a week and next day you wake up with an urge to skip that day's work out session, then you will become lazy and such things will continue to happen in a frequent fashion. So it is mandatory that you remain dedicated and committed to your workout goals or you are not going to get the desired results.
Patience
In today's fast-moving world, people want to get things done in an overnight. The newbies feel that the long time that they have taken to add those extra pounds to their weight and those tyre tubes on the stomach should disappear as soon as they start their work out. A month should be enough to cut those fat elements, but this is just a myth. You cannot get a perfect and well-toned body in a week or a month. Patience is the essence if you want to achieve success, may be any field, so have patience and do not hurry over your goals because things will show up in a stipulated period.
Working smartly and move ahead factor
You must have planned out a daily 10 km run or other gym sessions for an hour or two but sticking to the same plan for the whole life is not something wise. Change is a vital element of life, and accordingly, you should be ready to fuel yourself for more. Modifications in your routine is necessary; you can change some of your workout techniques or your dedicated time to get better results. Proper diet plan along with the fitness plan is also a key to follow your grail smartly.
Horizon may be a long way to travel but determination and dedication takes you there no matter how many loops and hurdles come in between. So if you are determinant, no one can stop you from getting what you fancy.