Why Fitness Is the Essence Of Overall Wellness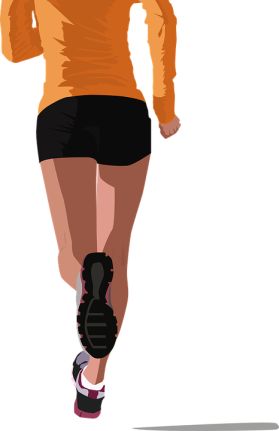 When we talk about fitness, people have a myth that we are talking about obese people who need to shed their weight. But fitness is not only limited to the fat body people but for every individual who is alive and needs to have a better approach towards life and wellness.  Let us first understand what wellness is? Wellness is the feeling of positivity and the right approach and attitude that a person possesses in their daily lifestyle. A healthy lifestyle is the secret of high thinking and peaceful living. In sweet and simple words, you can say that the essence of wellness lies in the fitness of a person. Studies state that people who look fit are actually the ones who lead an impressive and happy life. Wellness is proportional to fitness, if you want to understand the concept of proportionality of wellness and fitness then here is what you necessarily need to know.
Increases the overall mental health
Fitness helps on achieving mental health and reduces down the tension, anxiety, and stress hailed on an everyday basis.  A healthy and fit body is always open to good and happy chemicals and keeps you fresh and energetic round the clock of your working hours. Not only physically but fitness also lets you have good physiological health and make you develop a positive attitude towards work and your everyday chores.
Increases your capacity
Walking into a gym not only gets you pushing harder for a workout session but also increases the inner capacity of the gym freak. It helps in increasing the cardiorespiratory capacity which improves the circulation in your body and saves you from acquiring any kind of cardio diseases and also helps in developing more strength and power for performing your works. Muscular capacity is another thing that achieves a hike when we talk about fitness. Regular exercises make you flexible and increase the movement range of your body. Another advantage is that improves the balance of your body and coordinates your body parts together to function as a whole in a smooth pattern. Speed is another factor that you gain when you are physically fit. If someone says to go and run down the floors of your office without taking a lift, the thought is itself capable of making you sweat. But if you are an orthodox fitness person then you will surely not fear of this task and not only will you complete it but complete it with a good speed as well.
Enhances your spiritual and social health
Being fit not only affects your physical, psychological level but it is also a booster for your social life. Motivation, emotional stability, interaction powers, confidence and good relationships is what you gain when you are a fitness worshipper.
It is said that "Health is wealth" and a healthy body is what people lack and get themselves busy in gathering the monetary wealth. Yes, those crisp notes are also essential but wellness shouldn't be omitted at any cost so live healthy and stay wealthy!