Five Steps to Fitness Success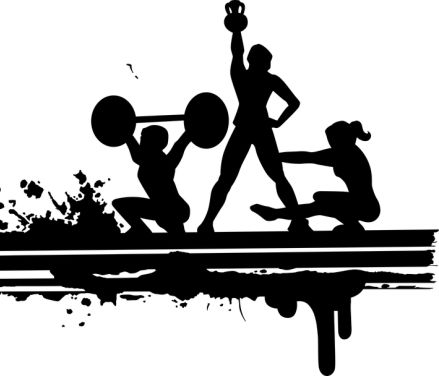 Do you crave for a fit body? Do you get mesmerized by having a look at the fitness freaks? You can also have your own success tales to tell. Here are five steps to fitness success that will help you to stay determined in your fitness mission.
Goal and pathway
Having a goal set in the mind is the first and foremost thing that you need to have to write your success story. One needs to have a proper channel and path set for achieving it. Hitting around the bushes will not work, the right approach and right track are mandatory. Leaner, stronger or bigger, you need to choose one when you are planning to start your fitness program.
Motivation
Motivation is just another factor that needs to be maintained at a constant level for achieving your target. You may face many hurdles and barriers in your weight loss mission, and many a time you may feel like quitting when it takes too long to get what you want. But motivation is the element that keeps the would-be champion geared up to continue further and to overcome the failures.
Commitment and dedication
If you have planned to start workout to lose weight, then one major thing that you need to adhere every day is the dedication and commitment. All your efforts can go in vain if you are not dedicated. If you work out for a week and next day you wake up with an urge to skip that day's work out session, then you will become lazy and such things will continue to happen in a frequent fashion. So it is mandatory that you remain dedicated and committed to your workout goals or you are not going to get the desired results.
Patience
In today's fast-moving world, people want to get things done in an overnight. The newbies feel that the long time that they have taken to add those extra pounds to their weight and those tyre tubes on the stomach should disappear as soon as they start their work out. A month should be enough to cut those fat elements, but this is just a myth. You cannot get a perfect and well-toned body in a week or a month. Patience is the essence if you want to achieve success, may be any field, so have patience and do not hurry over your goals because things will show up in a stipulated period.
Working smartly and move ahead factor
You must have planned out a daily 10 km run or other gym sessions for an hour or two but sticking to the same plan for the whole life is not something wise. Change is a vital element of life, and accordingly, you should be ready to fuel yourself for more. Modifications in your routine is necessary; you can change some of your workout techniques or your dedicated time to get better results. Proper diet plan along with the fitness plan is also a key to follow your grail smartly.
Horizon may be a long way to travel but determination and dedication takes you there no matter how many loops and hurdles come in between. So if you are determinant, no one can stop you from getting what you fancy.