Gym Backpack with Shoe Compartment – The Many Benefits of Carrying One!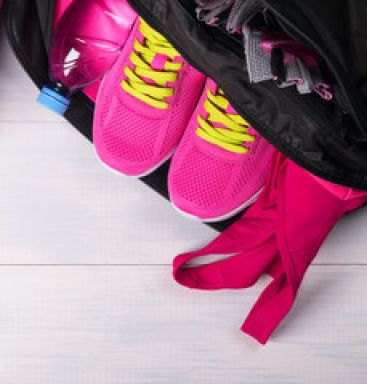 The modern gym bags are versatile items to use throughout the day. If you buy a gym backpack with shoe compartment with enough functional features; you can use it with ease just about anywhere. One of the must-have features of a versatile gym bag is a separate shoe compartment.
Here are the benefits of using a gym bag with a separate section to store your shoes.
It will keep everything clean.
Would you really want to store your sweaty gym shoes along with the rest of your items in the bag? People who usually exercise before or after their work hours need to use the bag to store items for both the gym and the office. Just as you will need a gym bag with laptop compartment; you will also want one with a dedicated place for your shoes.
If you can keep your shoes in a separate compartment then you don't have to worry about the gym gunk mixing with your other gym essentials. A compartment that will store your shoes and sweat-soaked clothes will keep the entire bag clean.
It will keep everything fresh.
A vented section to store gym shoes can keep the smell of perspiration (and your fitness hard work) away from your clean clothes and the bag itself. You wouldn't want to take a bag to the office that smells now, would you?
A vented section will ensure that the perspiration doesn't restrict to the bag. All through the day, your shoes will dry up, the smell will vanish, and your stuff (and a result you) will continue to smell fresh.
Those who use the gym before work need to also carry their office outfits in the bag. If you only have one section to store both shoes and the clothes; that section will be dirty and won't smell good after a while. The smell will linger on your clothes even if you use the most expensive deodorant or perfume, or both.
It will extend the life of your shoes.
Used shoes need air to remain fresh. Perspiration-soaked shoes definitely need fresh air to remain usable over time. You need to air the shoes as soon as you remove them after use. But if you are going to the office or elsewhere after your gym session; it is not possible to do so. The result – you will end up with smelly shoes.
Perspiration can also ruin the lining of the shoes if not allowed to dry off immediately after use. You can goodbye to your expensive running shoes that you bought with your hard earned money.  It is better to simply use a gym bag with a separate vented place to safely store your shoes.
It will make your bag also last longer.
If your bag begins to smell awful over time due to your smelly shoes; you will need to eventually start using a new one. Gym bags these days are made with durable materials to last a long time. You don't really need to buy a gym bag every few months. But you will need to if the dirty-shoe smell lingers. Imagine going to the office or an outing with you smelly gym bag in tow!
Simply invest in a gym bag with multiple sections. The ideal gym bag must have a separate section for the shoes whether you will go straight home after the gym or not. Over time, the smell from the shoes will begin to impact the bag's inner material even when you air them out a few minutes later at home.
It will keep your feet healthy.
Perspiration if not allowed to dry off can encourage growth of germs inside the shoes. Think where will these germs end up from the shoes? Yes, right – on your feet; where else. You can easily contract fungal infections from sweaty and dirty shoes.
Smelly shoes can also transfer the smell to your feet as well. Over time, the smell can linger no longer how much you clean your feet. Do you even have the time to endlessly clean your feet after your gym sessions? It is simply easier to invest in a gym bag with a separate vented section for the shoes.