Importance of Health and Fitness Training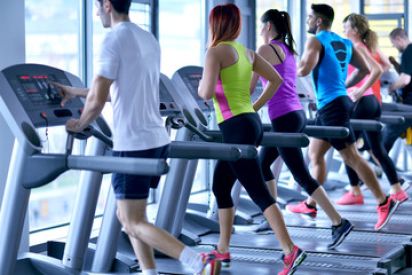 Health and fitness is something that has vital importance in our lives to lead a healthy and happy life. But the sad part is that people tend to avoid this constraint and do not take out time for fitness training which should be a daily routine practice. If you really want to know the benefits of fitness training, then here are some undoubted benefits which will make you believe how important it is to add some physical activities in your daily routine.
Stress Buster
In this fast and busy life, people are busy with their work and undergo a lot of stress and pressure at their workplace. The easy way out that they find to get some stress relief is to come back home, drop their bags at one side and go for some sleep. But there is something more which can give you stress relief "exercise and fitness training." Yes, you have heard it right gym sessions and exercises can help you reduce your stress. Yes, it will surely require you to get ready in your tracksuits and rush to a gym or for jogging or any other exercise mode but this way you can cut down on your stress and also gain the power and strength to cope up with the daily mental tensions and stress.
Confidence Booster
When you stay fit, you are more confident, and a confident person is always a hero in his/ her workplace. So why not some training sessions in the morning to walk down your office cubicle with some boosted up confidence? When people are obese then also they lose confidence and always remain at the back side but being fit and healthy helps you to come forward and take up everything that comes your way with full courage and self-determination goals.
Makes you happy and fresh
Undergoing physical; activities and gym sessions in the morning fills you up with new energy and spirit and keeps you energized for the whole day. A man who is happy from within is the one who stays happy and makes others happy as well. Exercises boost up your mood and also gets you out of any depression symptoms. The chemical endorphins are released when you exercise which are responsible for the feeling of happiness.
Fosters brainpower
What about shining in front of your boss? Time to do some exercise! Yes, physical training and activities boost up your brain power and make you outshine among the crowd. It is believed that the cardiovascular exercises help in creating brain cells and enhances the performance of your mind. This helps in being a person with great minds, smartness and a decision maker. So when you are filled with all these qualities, then there is no one to stop you from being admired by your boss, right?
Benefits of physical training are just endless, and it's hard to sum up in words, but one should follow it in their daily routine to get the edge for a healthy and better life. The positive effects of physical training can really change your life the need is to be strict on your routine chart and have a special place for your exercises.