Tips for Hiring an Instructor for Swimming Lessons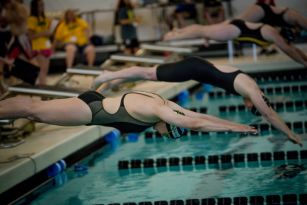 Swimming is catching up with urban dwellers as the perfect workout regime. An aquatic sport, swimming is categorized as both aerobic and anaerobic exercise and offers innumerable benefits as a workout regime.
Nearly 60 minutes of swimming every day can help burn up to 500 calories. Compared to running, jogging, or weightlifting, swimming offers the least chances of injury, making it the safest exercise for obese individuals, pregnant women, young children, and senior citizens alike. Increased metabolism, flexibility, and lung capacity are some of the added advantages of swimming. With this astounding list of benefits from swimming, you must be itching to dive in, literally. However, you will fail to reap the benefits of swimming without a mindful, focused swimming instructor. Before beginning, find out tips you could use for hiring an instructor for your swimming lesson in McKinney TX.
Certifications
Apart from formal Swim Instructor training/certification, look for other specifications of training. A CPR certification, First aid certification, and lifeguard certification are admirable add ons to the instructor's qualification. These additional training certificates not only ensure your or your child's safety but also indicate the instructor's wide range of skills.
Experience
A formal training experience is a non-negotiable factor when looking for a suitable swim instructor. Having a formal teaching experience is different from having excelled in the sport. Great athletes don't necessarily make good instructors or coaches. It is advisable to look for an instructor with at least a minimum of two years of formal training experience. A 2-year experience reflects their ability to adapt to different student personalities and showcases their different teaching techniques.
Teaching technique
Each individual, each child demands a different and unique teaching technique. If a strict taskmaster works for one person then a compassionate instructor works for some others. Therefore, it becomes mandatory to assess your instructor's teaching techniques before beginning your swimming lessons in McKinney TX. It will always benefit your learning journey if you seek an instructor whose teaching style matches your expectations. A comfortable, energizing, motivating, and fun swimming lesson is guaranteed with an instructor who matches your vibe.
Area of expertise
One can start swimming at whatever age one feels like. Young children, teens, college students, adults, senior citizens, and even pregnant ladies, all can learn swimming. However, this very possibility of picking up the sport at whatever time in life one wishes to highlights the need for expert coaches in a specific area. An instructor training children and senior citizens must have a different temperament than one teaching college students. For your swimming lessons in McKinney TX, look for a swim instructor who is experienced in teaching the age group you are in. If looking for an instructor to train your children or to train your pregnant wife or aging parents, look for instructors having the relevant experience.
Private v/s group swim lessons
Depending on whether you are only beginning to learn or are independent enough, you may or may not need a private instructor. However, this does require clarifying with your swim instructor. It is advisable to clear the air about your expectations from your instructor. Make it abundantly clear if you will need private lessons or not. If you are only beginning to learn, look for instructors who can dedicate enough time and energy to private lessons.
In addition to the aforementioned factors, scheduling, access to pools, refund or rescheduling policy with your instructor before you begin with your swimming lessons in McKinney TX. If you are hiring a swim instructor for your child, look for someone who offers flexible rescheduling policies to adjust for any last-minute academic issues.
Whether one takes it up as a serious sport or a weekly workout, swimming offers innumerable benefits to individuals of all ages. A certified swim instructor who suits your needs and matches your expectations can make your swimming lessons fun-filled and productive.