The Ultimate Guide for Choosing Tote Bags for Gym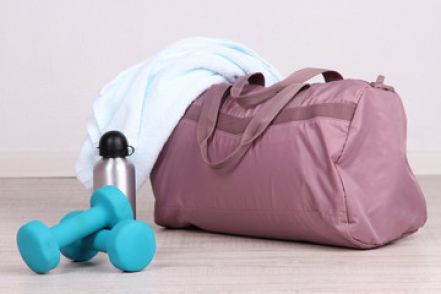 The traditional concept of women's vanity bags is back in the industry in the shape of gym tote bags for women whilst the tech-optimized world has included range, style, and features making them one of the top-selling gym bags globally.
With a great feminine look, tote bags are used extensively by women of all ages right from teens to college students and homemakers to professionals as well as elderly. Most importantly, apart from unisex tote designs, you can find them available in series for both men and women, which are used by professionals to gym goers. Following the guidelines below can help you locate the best fitting gym tote bag for women.
Key Guidelines to Settle on Your Best Gym Tote Bags for Women
Never overlook the importance of space in your gym tote, since like the majority, you too tend to use your tote bag for multipurpose use. It should be spacious enough so that you can put all your necessities such as yoga costume, cell phone, towel, water bottle, toiletries and more in it effortlessly and orderly. Consequently, other than space, the next issue that appears important for you to ponder is ensuring the logical structure of its inner part.
It should obviously be equipped with quite a good number of compartments of different measurements together with zippers enabling you to keep your things in a well thought-out way. This not only helps you to find things quickly without spoiling your precious time but also keep all accessories within in shipshape, hygienic and odor-free condition. Make sure that the tote bag has mesh, well-ventilated counters meant for wet outfits, laundry items, and shoe.
Materials and Ease of Maintenance
Among the key factors to settle on the right gym tote, material of the carrier plays a vital role since that offers durability, style, and ease of maintenance. Even though, totes are available in canvas, leather and polypropylene, but most acclaimed one is nylon. Go for superior ballistic nylon products available in wide variety of designs with fantastic color complements ideal for today's stylish women. Apart from being highly hardwearing, the special features of nylon are their lightweight, scratch-free nature and resistance to extreme wear and tear. Nylon materials are easy maintainable and merely with non-toxic detergent wash buyers can recoup its earlier shine and appearance.
Make sure the tote gym bag you select is fitted with robust metal rust-resistive hardware elements that determine its capacity and endurance. Go with the old proverb' all that glitters is not gold' and thus, instead of looking at the shiny hardware find the items on which investment should be worthy. Closers like zippers, magnetic buttons, claps, or ties also come under hardware category that should be premium quality material.
When it comes to the straps of gym tote bags for women, as per fashion experts, buyers should have an eye to their body type other than considering choice, ease, and need to settle on the strap type. Typically, available in two handles, single shoulder straps and in combination, tote bags can be taken over the shoulder or simply by hand. While the advantage of shoulder sling straps keeps your hands free, it is an ideal choice to go for the models, which have combined facility. Since you are going to use it for carrying things to gym, yoga, pool or spa as well as workplace, invest in good straps that come with padded, long lasting and are breathable.