Why Should You Always Carry an Ankle Brace in You Sports Bag?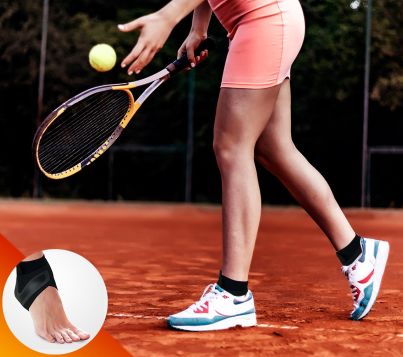 The ankle refers to the specific joining part of the leg and foot of the body. If you get ankle injury, it will be indeed agonizing; it is possible to prevent this situation by wearing a perfect sports ankle brace. Moreover, by wearing such ankle support, the wearer will be able to perform the preferred activities perfectly. Practically, this support is quite supportive to young athletes, middle-aged, and old. In general, all athletes have the practice of storing some pairs of sports ankle braces in their sports bags as a precautionary measure. One of the main things that all sports coaches advise their trainees is to carry such preventive measures with them. These will be of much help to them at times of an emergency.
As the entire human bodyweight goes to the ankle part while standing, walking, or running, the area will be under pressure always. Even a slight disorder that comes to pass in this region will be damaging to the area and will make the joint fracture. Hence, ankle injuries are very much frequent, and for avoiding such situations, one will have to take extra care at all times. Wearing a suitable sports ankle brace is the best practical solution for avoiding ankle crack, sprain, twist, etc. However, it's a must to consult with a practicing physician, if one is already injured, because this is the practical way to assess the physical injury. An experienced physician will be able to guide you as regards the right kind of sports ankle braces for you.
One of the most frequent ankle sprains that occur to all, especially to the sportsmen, is a ligament torn, which results in the ankle sprain. This situation may cause a typical stiffness in the joint and swelling. Such ankle sprains can happen to all while attending the daily chores; while walking within the room or climbing a staircase, or while doing exercises like running or jogging. In such cases, one must take the medical advice immediately from a practicing physician. In general, doctors will ask to take rest for some period, according to the acuteness of the situation, and will ask to wear a sports ankle brace.
A sports ankle brace gives firm support to the ankle joints, which will give the wearer a soothing effect. As the ankle brace goes round on all sides of the ankle and covers the area tightly, the resultant warmness will make the person comfortable. When an injury occurs to the ankle, even a slight movement of that part will be very much detrimental. A perfectly fitting ankle brace will avert such a possibility. Besides, the wearer will be able to move around without any problems. The most vulnerable section for getting an ankle injury is sportspeople, and hence, they must make sure to store at least two pairs of ankle braces.
Points to Check While Buying Sports Ankle Brace
1. You must buy an 'easy to put on' ankle brace. You should feel comfy.
2. Even if you wear it for the whole day, you must not get an awkward feel.
3. It must give your ankle firm support, but there must be the desired level of flexibility.
4. You must buy a durable ankle brace. Besides, the item must be lightweight.
5. It should be perfect for daily activities as well as while at a sports ground doing fast-paced activities.
You can see distinctive varieties of sports ankle braces in the present-day market created by different companies, and all these manufacturers will claim that their products are well-created and durable. Nevertheless, you must make sure to buy a fitting ankle brace that will be perfect for your specific requirement. Hence, it is a must that you must be a superior quality ankle brace, which already enjoys the customer support as regards the quality and durability. One main benefit of buying a top brand ankle brace is that you will get the leeway to return the product in case you are not satisfied with the item. Leading companies give a 30-day offer, and you can return the product within these days.